Home > Kaldewei

Kaldewei is the only manufacturer who offers a material strength of 3.5 mm on the whole range of products. This guarantees the stability, solidity and longevity of our products.

Every Kaldewei bath and shower tray is designed by an internationally renowned design studio to fulfill the demand for individuality and aesthetics in the bathroom. Kaldewei baths come with a 30 year guarantee. Kaldewei offer both traditional style baths & modern baths, so you are bound to find one to suit your bathroom.
Please call our Sales Team on 01254 679 432 for the Lowest Prices and Quick Delivery.
We supply the full Kaldewei Baths & Shower Tray range at good discounted prices.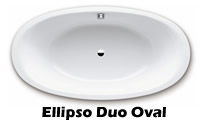 Contact us now at sales@shethsbathrooms.co.uk and we will be very pleased to supply your Kaldewei product at a fabulous price delivered to your door. All of our products are supplied to UK specification.